Products Description
Steel ball dies
Steel ball dies is made of by HT 250. This kind of material can bear with high temperature molten liquid. Grinding steel ball dies is widely welcomed in home and abroad. For steel ball dies, it also has two types. One is the ball core can be replaced. The other is that the ball core and the mold body are together. According to Dexin experience, from ball from diameter 40mm to 80mm, the together mold is recommed. For >80mm, the replaced ball core mold is suggested or the grinding ball producers can decide by their actual condition. The best aspects for steel ball dies is that the molten liquid contacts directly with the ball core, which can get chilling process. This kind of process makes finer grinding steel balls.
The Advantage Of Steel Ball Dies
1. It has good performance in exhaust.
2. The grinding balls has more accurate size.
3. The steel balls has smooth surface and beautiful appearance
4. The grinding mill balls has good wear resistance
5. The grinding balls has no shrinkage and high utilization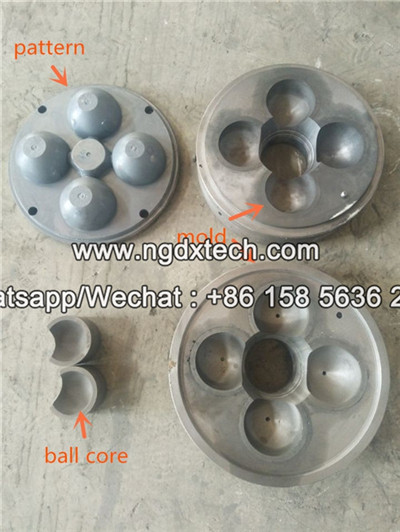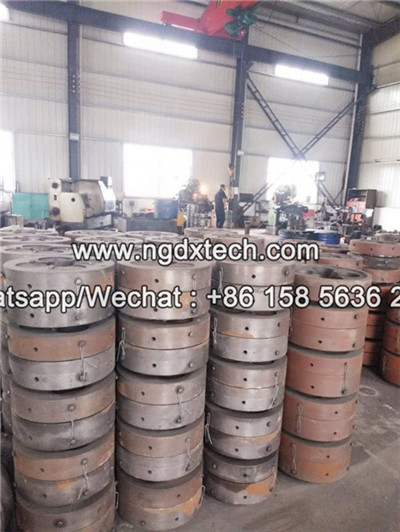 The Working Video Of Steel Ball Dies