Products Description
Steel Ball Mold
Steel ball mold is used to produce grinding balls from diameter 40mm to 150mm. Steel ball mold consist of top and bottom mold. Dozens of pair steel ball mold just need one piece of pattern to molding. By the locating pins, the top mold and bottom mold are connected together. The sand layer is made by pattern. The molten liquid can directly contected with metal ball core to gain chilling process. This process can get more finer grinding balls.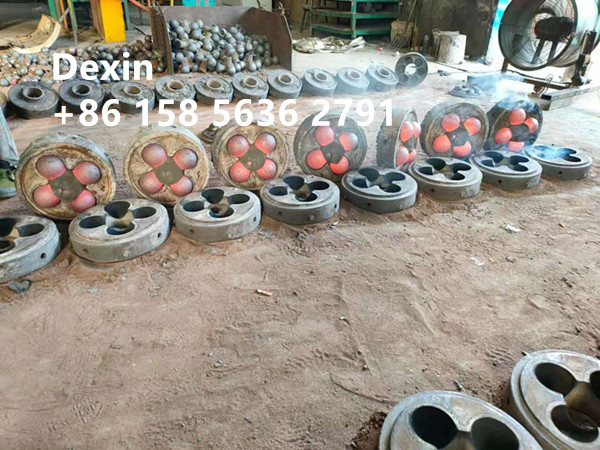 The Advantage Of Steel Ball Mold
1. No matter how big your induction furnace is, the steel ball mold is available.
2. In normal operation, the steel ball mold can be used for 4000 times
3. It is very easy to operate for the workers.
Dexin professionally produce steel grinding ball mold. For more detail information, freely contact with us.