Products Description
Heat Treatment Machine For Grinding Balls
Heat Treatment Machine For Grinding Ball uses fiber cotton to make heat preservation. By PLC and intelligent temperature controller to control the whole grinding meida ball heat treatment furnace to achieve and improve the comprehensive physical properties of grinding balls. The whole electric grinding ball heat treatment furnace just needs 1 worker to operate. Full automatic.
The Main Characteristic Of Heat Treatment Machine For Grinding Balls
● The inner furnace is fiber cotton. Compared with brick, the energy saving will be better 35%-40%.
● It has 10cm from the bottom of the furnace to the plate of the furnace. It can automatic collect oxide skin. This can avoid short cricuit.
● The furnace is equipped PLC and man machine interface control. It is very easy operation.
● The temperature is uniform, which makes sure the quality of the balls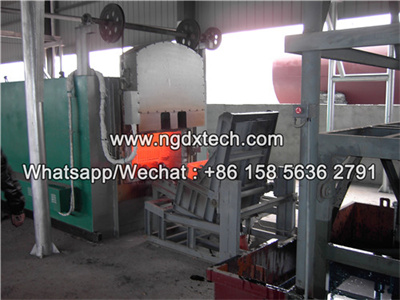 The Working Video Of Grinding Ball Heat Treatment Furnace