Grinding ball Metal mold
Release time:2021-01-08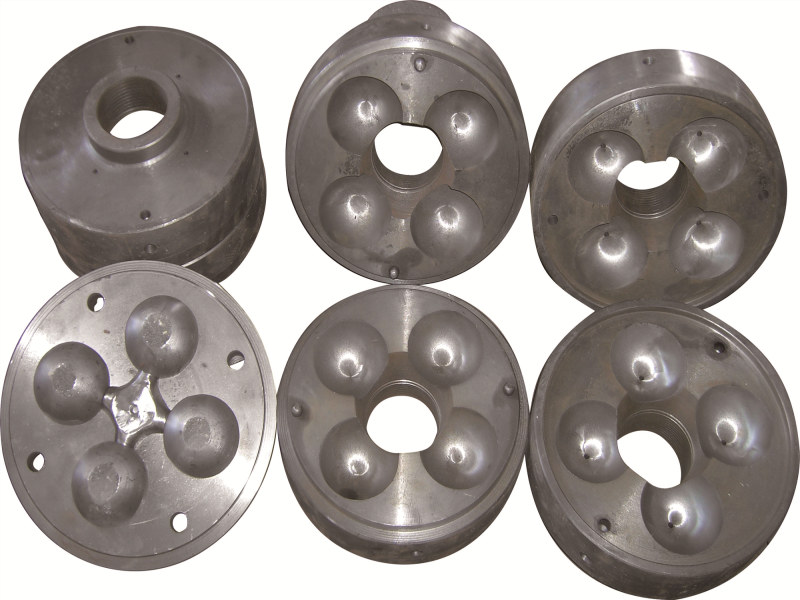 There are two ways to produce cast grinding balls.One is automatic grinding ball molding line by machine;the other is grinding ball mold/mould/dies by hand.In this part,mainly introduce grinding ball mold/mould/dies by hand.One pair grinding ball mold/mould/dies includes top mold and bottom mold.When production,it also need pattern.Usually,Dia 50mm mold,40 pairs mold needs 1 pcs 50mm pattern.
  1) It is very easy to operate.The same size top grinding ball mold and bottom grinding ball mold are interchangeable.If the ball core is worn,using a new ball core,then it can continue be used thousand of times.
  2) Low cost and high efficiency.The average utilization rate of molten metal liquid is over 75%.High yield and long service life.Producing 1 ton grinding ball just needs 1.2-1.5usd mold cost.
  3) It adopts chill forming technology which makes grinding balls' inner structure more refined and closer.Then surface hardness and inner hardness of grinding ball are almost the same.The grinding balls have better wear resistance.