Grinding Ball Heat treatment exported to Afirca
Release time:2022-08-01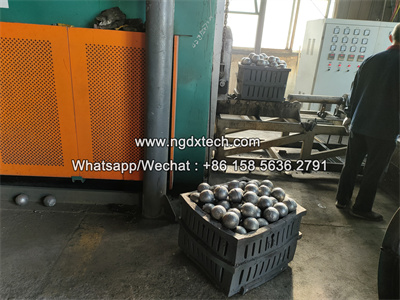 To produce high quality grinding balls, heat treatment is a basic process. For high chrome grinding balls, it doesn't only quenching, but also tempering. For low chrome and middle chrome grinding balls, which just needs tempering.

To help our clients to produce high quality balls. Dexin has exported grinding ball heat treatment furnace to clients in Africa.
Please freely contact with us if you need grinding ball production equipment.